Networking in Games- Covid Edition
You have recently graduated or you are still trying to land your first job, but the advice you keep hearing is to just 'Work on your Portfolio' and 'Network'...
But how can you Network when you can't see people or attend events? You can't work on your portfolio because you don't know how to fill those gaps or perhaps don't yet have the experience. Never fear, because Victoria is here to advise you how to help 'yourself', - yes yourself,! Stop relying on individuals who may let you down, help yourself and come out fighting. 
I am going to write this article in two parts, first will cover 'Networking' and the second will cover 'Working on your Portfolio'. 
LETS GO!



Building A Community
First off, the games industry is a very small community -driven environment. It is very open to new starters and will often share a wealth of information, a lot of it for free. When you are starting out it is good to dip your toe in the water and to get involved in this community, it's great for learning, making new friends and making those all important career connections that could possibly help you out in the future (and vice versa). 
Remember that networking is as important as ever, so don't allow Covid to become another barrier to your future. Instead let's use this time as an opportunity, - an opportunity to build a community. Lots of professionals have more time than ever,: no commuting, less distractions and they too generally miss human interaction. So now it is actually a great time to reach out and talk, so let's talk!


Some Tips as to HOW:


1. Networking Etiquette
Networking is a little bit like investing. You wouldn't expect to earn money straight away from investing just like you shouldn't expect a job straight away from networking. Sometimes it pays off, sometimes it doesn't. Except Networking doesn't cost money; it instead costs time and energy, but it is still worth putting in the time for the right person. 
In simple terms, when you are networking you are looking to seek wisdom. You are not out right asking for a job. Your job will potentially come afterwards, or in the future, if you're the right fit. When an opportunity becomes available your hope is that person thinks of you. 
People love to give advice, and most have a soft spot for students or people starting out. We have all been there and it's relatable. But the thing that people really love the most is when you take the feedback and have the manners to say thank you. You would be surprised how many people seek advice, are given it and don't have the courtesy to even say thank you...trust me people remember the ones that thank them and those that don't. Most importantly it will be remembered if you return with portfolio improvements, it shows you took the direct feedback and applied it, that's a very valuable skill.
Respect the person's time and boundaries, don't feel like you need to apply all the feedback given within a week, give yourself the time to digest your improvements, the person isn't going to forget you, so giver yourself the time to take action.
Tip: Remember that no one one owes you anything. Be respectful of someone's time and boundaries, not everyone is a mentorship/feedback kind of person. 


2. Targeting individuals
Messaging individuals is great if you have a goal in mind, it could be to gain insight into a company, following up an application or asking someone for specific portfolio feedback. Think about what you want to say-It sounds quite simple but before you message anyone you need to figure out exactly what you want to ask or say.
I would suggest a mix of both approaches, but never mass message individuals if you don't have a reason or a conversation in mind. Networking doesn't mean going onto Linkedin to 'copy and paste' the same conversation to everyone, it's finding someone you want to connect with. 
Here are a couple of good examples of when to message someone relating to a job:
Example 1:
You have looked at a company you would like to apply for, you see you have a connection to someone working there. Message the person and introduce yourself, share your portfolio to ask for some feedback. Often companies have incentives for employees to recommend talent and the employee could give you some valuable feedback that could help your portfolio stand out, or even refer you!
Example 2:
Perhaps you would like to gain someone's insight as to how an individual got to the role they have? It's very rare to land your first job at a AAA company, it's sometimes the journey to get to that point which is the most interesting. It takes hard work and dedication to land those 'dream roles'.
Tip: When you're speaking with someone try to come up with a short version of your story, just a few minutes long. The rest of the time you are seeking someone else's wisdom and time, you don't want to spend half of that time talking about yourself. 
3. Set Goals
Write some individual goals for yourself that can become action items for yourself!
See examples below: 
Find a games group you would like to engage in and join in!

Follow three companies online that you would like to work with

Find three people that work at the company you're interested in and see how your portfolio compares. Are there any questions you would like to ask them?

Try to set up a coffee talk with someone 
Where To Network Online
Participating online can help you make new networking contacts. Here are a few places you can try below :
1. Discord
Discord is great for building a community and learning, there is a Discord for any kind of discipline that you could want. Some channels are invite only but once you start networking online you will come across several you can join. 
Some Examples:
@FlippedNormals
Curated CG Marketplace


@DiNustyEmpire
A 3D artist community for the masses. 


@HPGuild   (Hand Painters Guild)
Posting hand painted texture related news & art!


@TheClubDiscord
We are a friendly Discord community where you can show off your 3D/2D work, receive feedback and help, and hangout with other art!


2. Game Jams
Game Jams can be really useful for gaining experience working as a team and meeting people who want to make games. You never know who you will meet! You could work with someone that is at a company that could recommend you for work or be in a position to recommend you in the future. Also if you have a Game Jam piece it would be great on your CV or portfolio if you're starting out, it proves you can work in a time under deadlines.


3. Twitter
Twitter is great for making Dev connections who can give you the heads up for jobs to apply for in studios. But in terms of getting attention from companies a very small percentage of the hiring team will be on Twitter so keep that in mind. Twitter can be useful for finding jobs from Retweets and hashtags #gamedevjobs 


4. LinkedIn
If you don't have a LinkedIn account yet, sign up and make a profile. Make sure it has a professional photo, not an avatar, as it's better to have a recognizable picture so when normal networking resumes people know what you look like. It is useful for other professionals to have clear access to your portfolio links and see your resume, particularly when you start landing jobs. For someone starting it out it can feel quite daunting, but it is great for seeing what companies are recruiting and new opportunities that someone else might share. It is also really useful to see who works there and do some research for yourself, as Linkedin is also great for reaching out to individuals. As you grow your experience will be documented on Linkedin, which is great for others to witness and see how well you're developing.


5. Recruiters 
A good recruiter is worth their weight in gold. When you're starting out it can be quite frustrating to feel as though you're messaging lots of recruiters and not being successful with applications or even feeling ignored when you have reached out. Part of the issue could be that it is exceptionally hard to get your first job, so it could be down to your portfolio, but a good recruiter should be able to give you the correct advice or feedback. It is good to try different recruitment agencies to see who you like, if you find one recruiter that puts in the time and effort it is well worth keeping that relationship going by updating with new portfolio updates or a new CV. 


6. Joining a Community
There are lots of communities you can join if you're looking to make friends or want to feel supported by a community. Here is a list of a selected few, but feel free to have a look around to see if any take your interest. 


POC in Play 
POC in Play is an independent organisation creating a range of initiatives and programme of events designed to increase the visibility and representation of People of Colour in the video games industry.


Limit Break
Limit Break is a mentorship program aimed at people of underrepresented genders in the UK games industry.  Participants are paired with a mentor who is an established professional in their field.


Women In Games
Women in Games WIGJ is the not for profit organisation that seeks a games industry, culture and community free of gender discrimination, where full equality of opportunity, treatment and conditions empowers all women to achieve their full potential.


Into Games
Find a career, build a game, go to an event, get a mentor, find opportunities


Ukie
Ukie unites the video game industry and enables it to speak with a powerful collective voice.
Conclusion
Overall everyone's networking experience is different and there isn't just one way of Networking, it can be a combination of a bit of everything or it can be really focusing in one area. The important thing is there are choices and you can engage in as much or little Networking as you choose fit, but I would say it is key in the Games Industry even if it's just for making new connections to grow your network. 


Best,
Victoria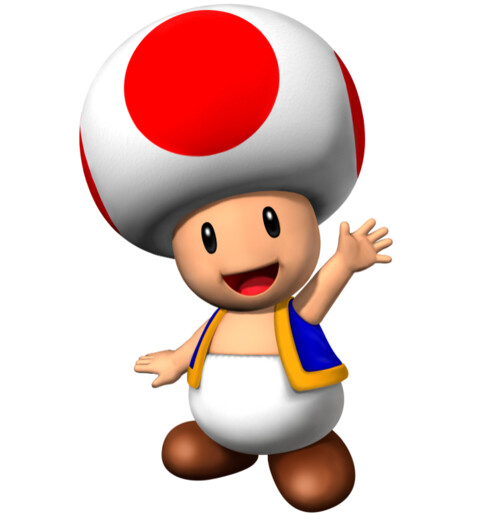 Interested in more? Check out another article I wrote:
Breaking into the Games Industry: